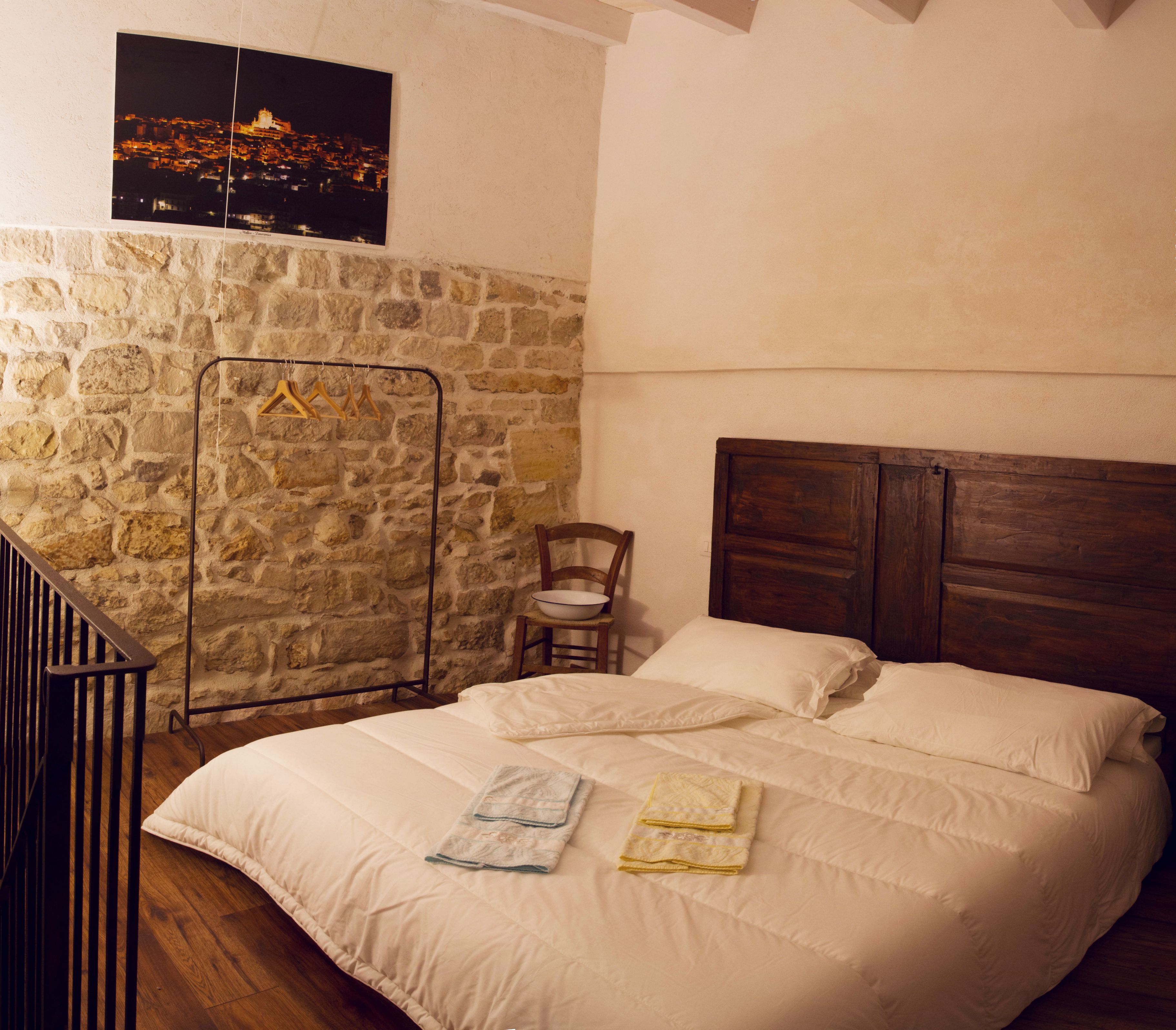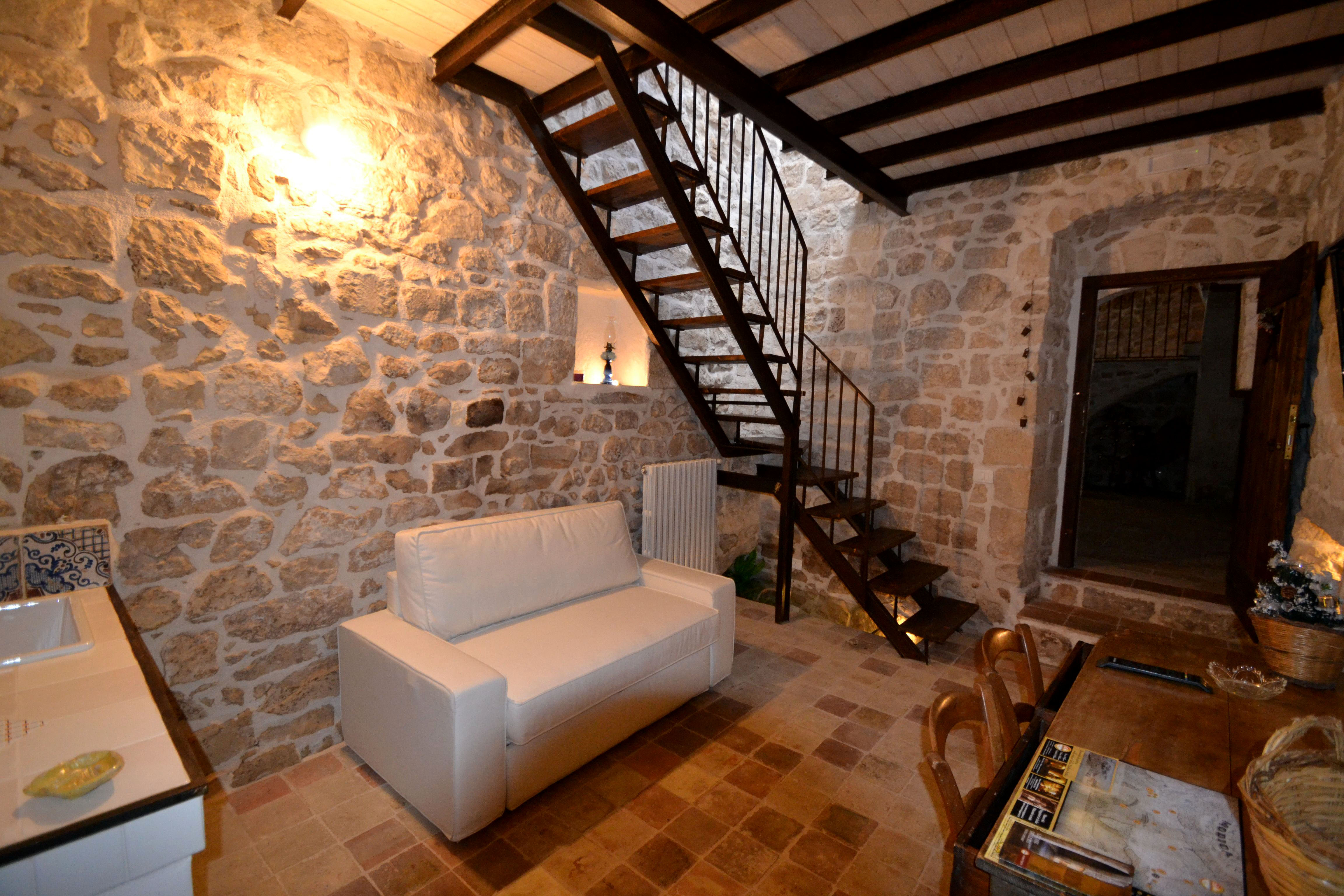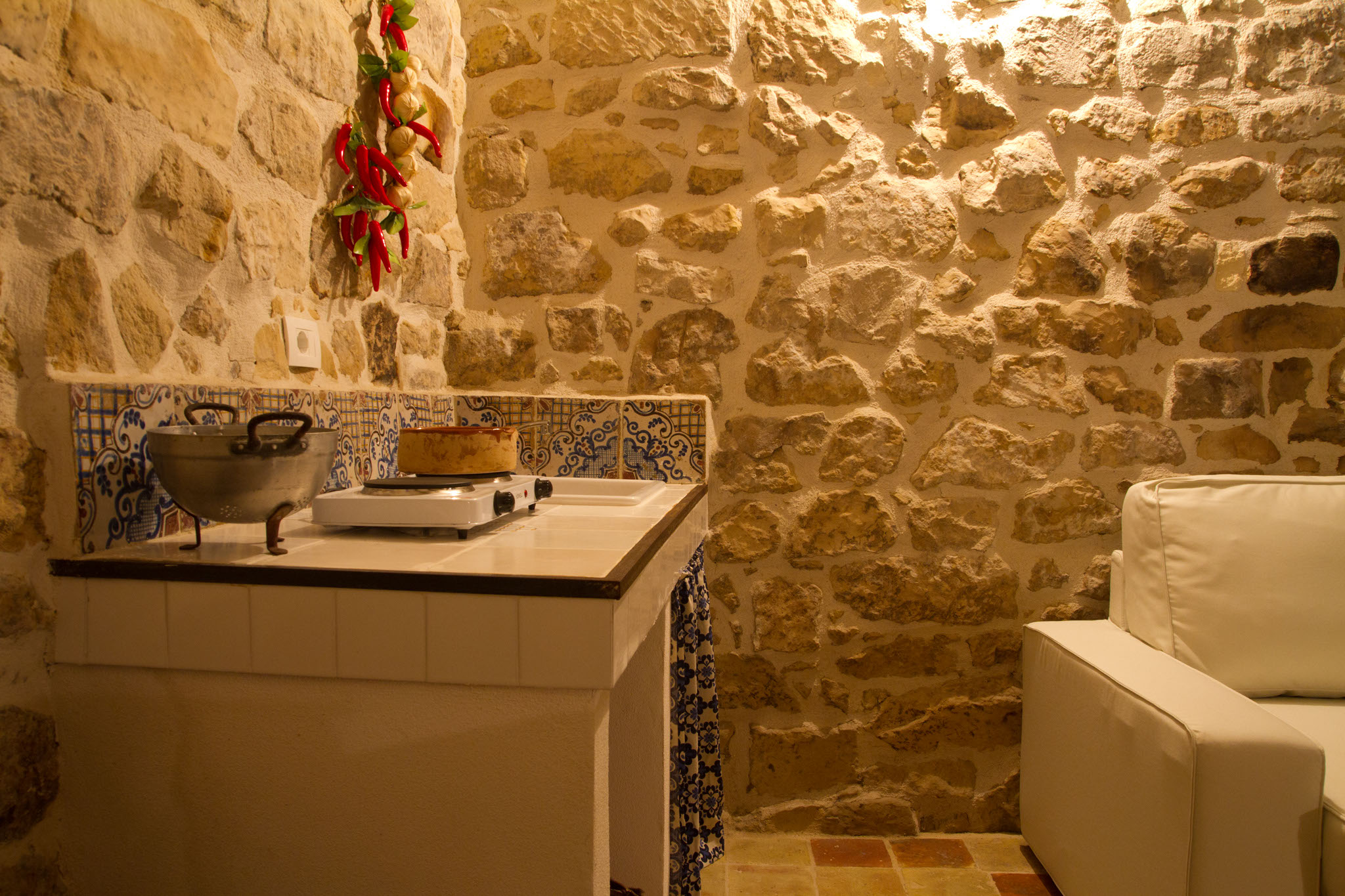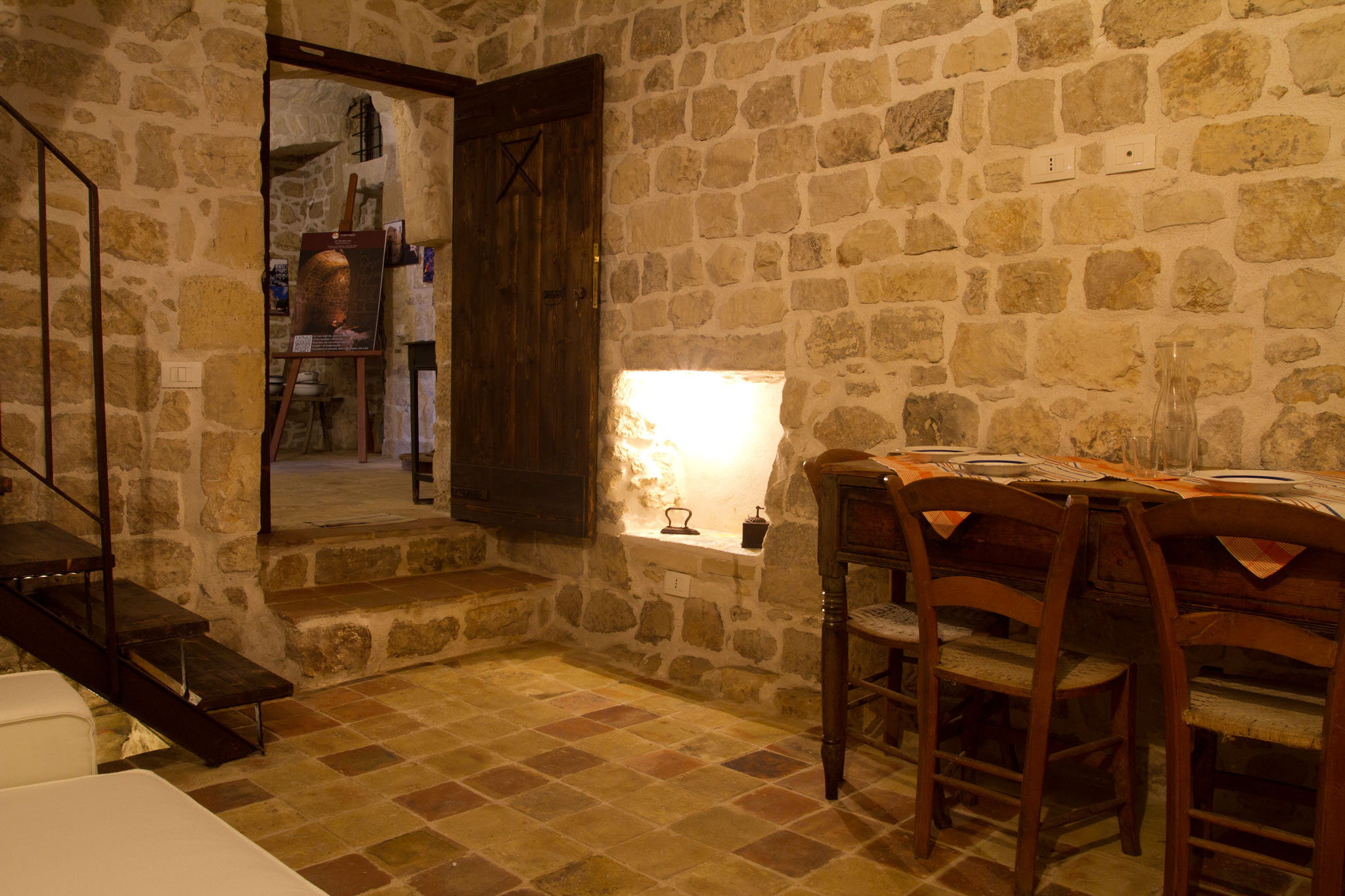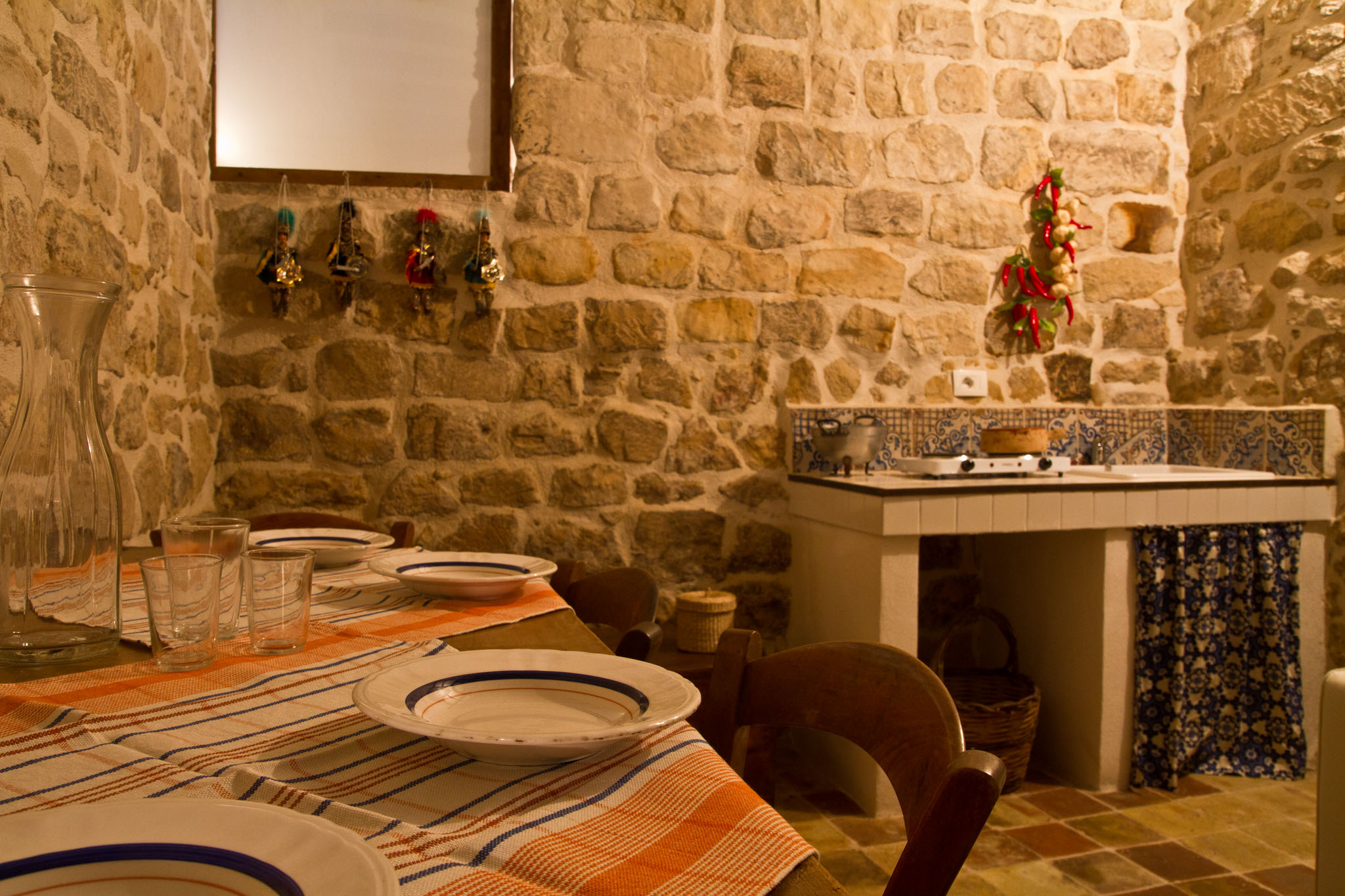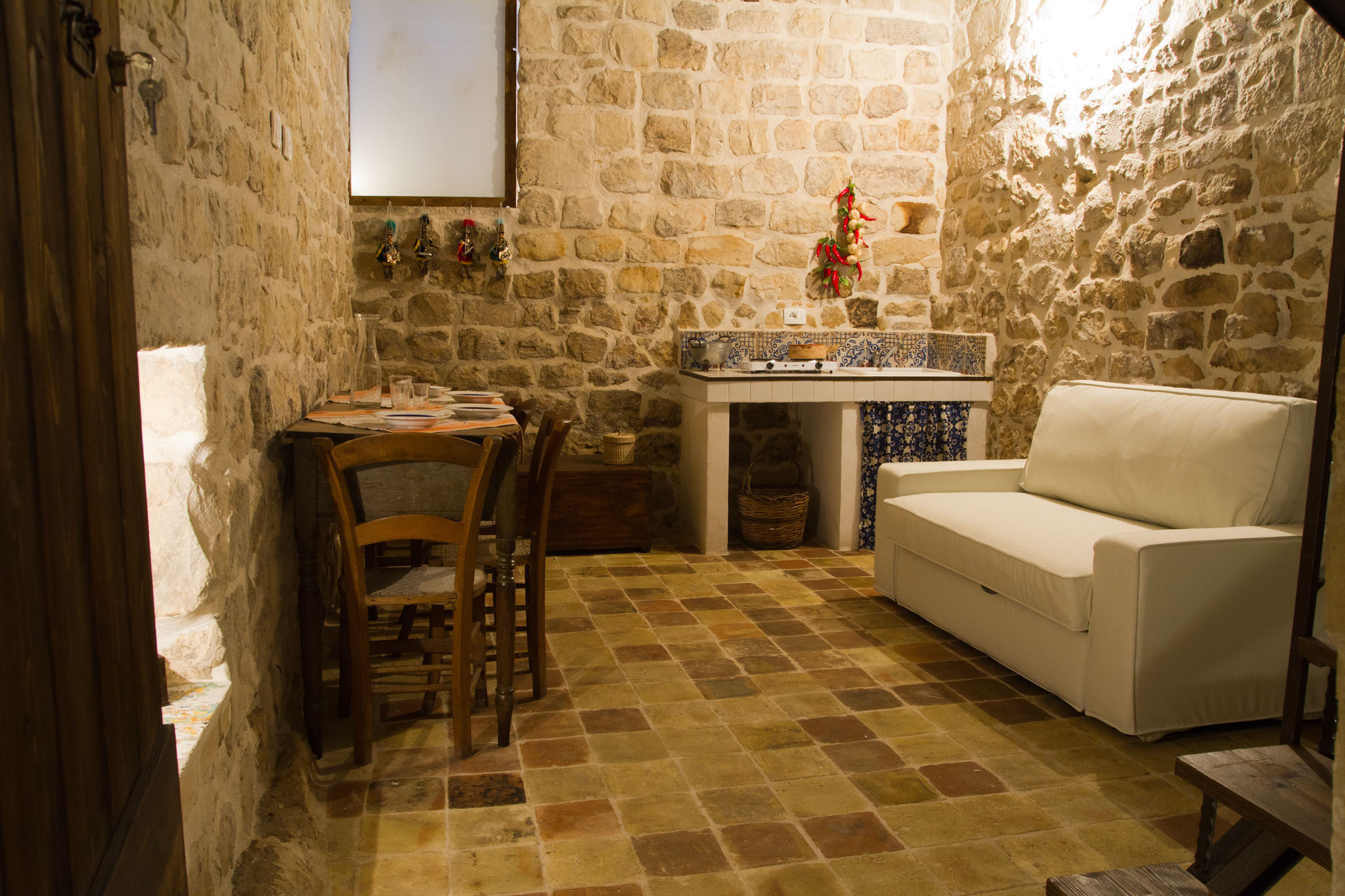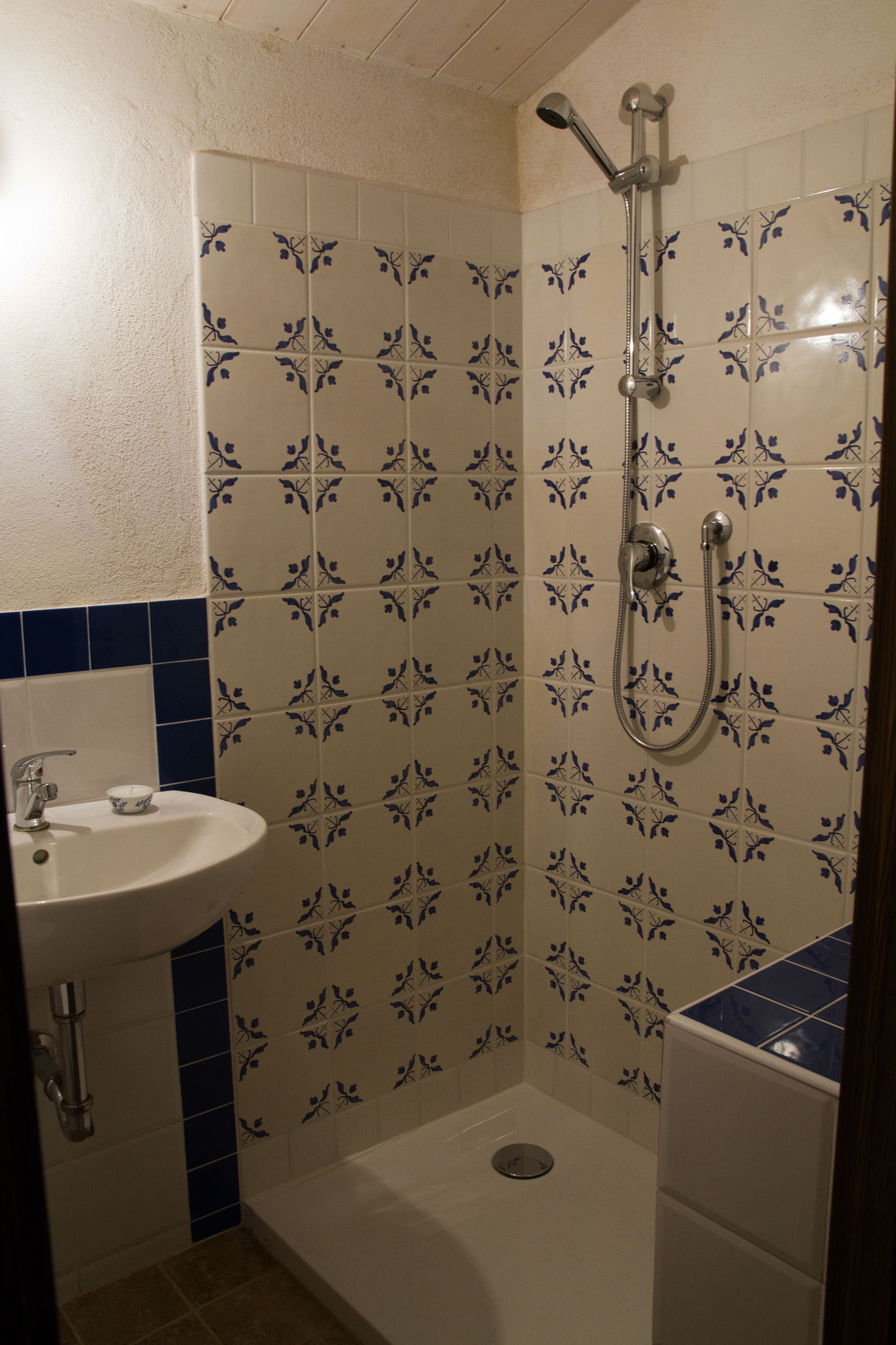 Description
The elegant  hall  in local limestone, marked by time, conceals the intimacy of a room enclosed in the heart of a medieval fortification
A House with a superior double room, made up of stone  and on two levels and paved with a  typical Sicilian floor. From the entrance  to the living area there are   signs of an ancient building due to a pre-existing fortifications, followed by niches that once held the role of watchtowers. Well protected by a vitreous planking  a stretch of old water canals, not at all intrusive for the inhabitants of a time. Besides a small kitchen in fine masonry, expression of the best traditional Sicilian handicraft.
Then you will arrive to  a  wooden loft  by a staircase, and here there is a bright and beautiful master bedroom and a  bathroom with exclusive services
Simple furnishing expressing how our ancestors lived.
In the house you can find a flat screen TV, Wi-Fi, air conditioning, heating, hairdryer, toilet, bathroom, shower, minibar, desk and kitchenette.
Type of Bed : 1 double bed, with the possibility of adding a cradle. In the living area there is a sofa bed for two people.